This piece of furniture is part of the collection called tanker. Its name and some of its features refer to a desk that emerged in the 1950s. Like its referent, these pieces are made of steel, a resistant material with a long lifespan.
The objects are designed to be used in homes, home offices, co-working spaces and modern offices. Their material, geometry and function give this furniture an industrial look. This collection tries to take up again a material that has currently reduced its presence in home furniture.
This specific object is formed by a tubular base with four legs and a console in sheet metal. It contains six compartments that are ideal for placing standard-size books or decorative objects. The surface has a small perimeter frame.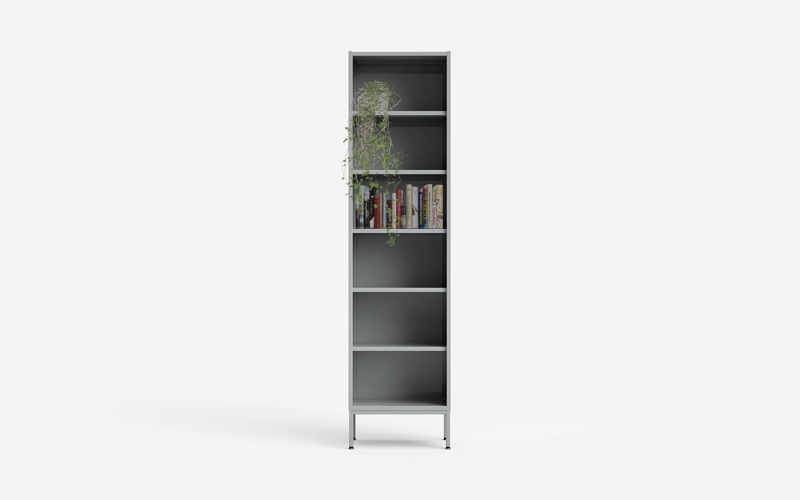 bookshelf front view.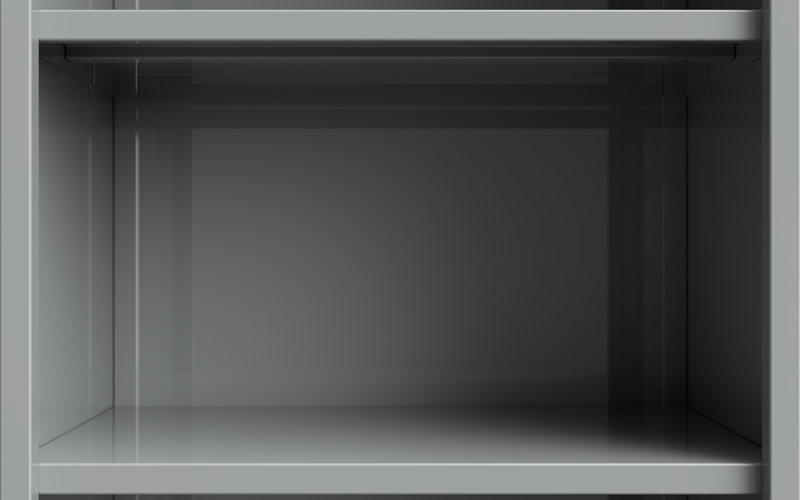 shelf detail.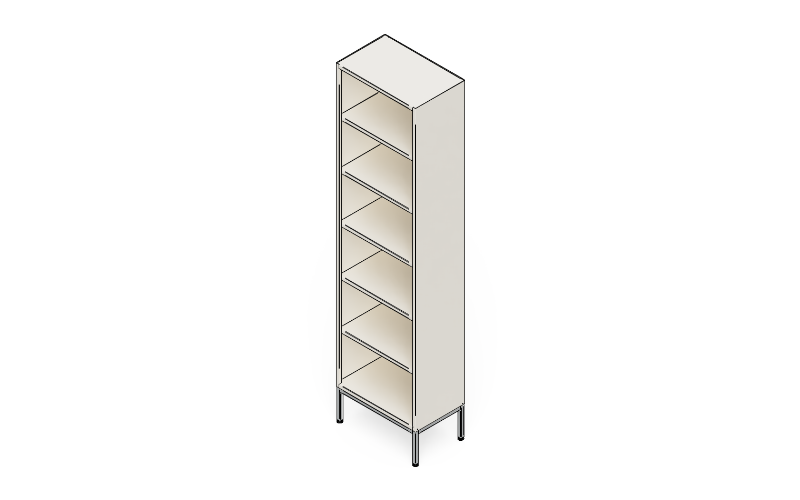 isometric view.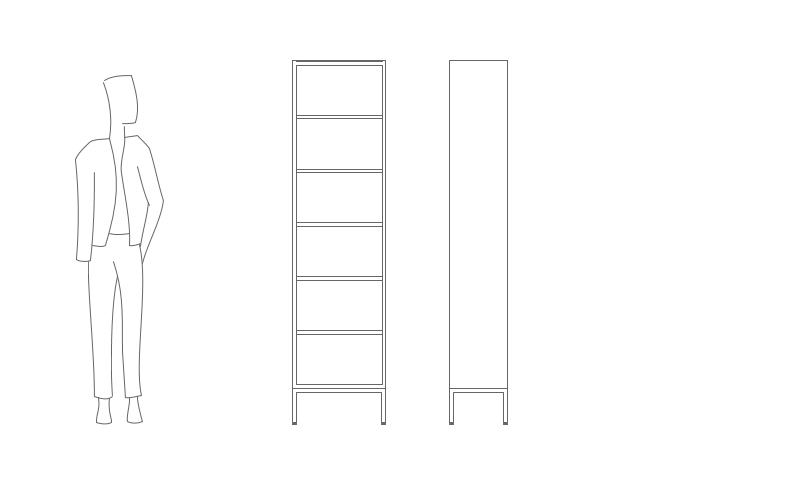 bookshelf reference size.